Pest Control
We'll start with an inspection of your property, recommend targeted and effective treatments, and then treat any areas that are harboring pests or places they are attracted to. Bugzee Pest Control offers monthly, bi-monthly, quarterly, semi-annual, or one time treatments, depending on your needs. No contract is required. We can take care of a multitude of pest problems!
If you're experiencing pest or termite problems in Conroe, Montgomery or Magnolia TX, Please call for a free in-home evaluation of any of your pest control needs.
General Pest Control
We provide targeted treatment to keep your home free of all kinds of pests. We offer mosquito system installation and repair as well as yearly fire ant treatments to help you relax while enjoying the outdoors in and around your yard. We offer solutions for:
Roaches
Scorpions
Earwigs
Spiders
Millipedes
Crickets
Fleas
Wasps & bees
All Ants
All Bugs
Termite Control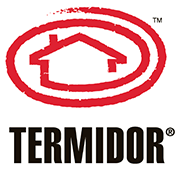 Termites eat wood and can cause great structural damage. To control termites we create an effective treatment plan that's right for your home or building.
Wide variety of treatments available
Lifetime renewable warranty
Pre-treating new construction
Real estate WDI reports (FHA & VA approved)
Rodent Control
We provide all types of rodent control, from rodent proofing (sealing your home to prevent unwanted rodents from entering) to trapping and removing them. We offer a lifetime renewable warranty for rodent proofing. We can help you rid your home or attic of:
Rats
Mice
Squirrels
Raccoons
Opossums
Skunks
Birds
Bats
Pest Control Insulation
Thermal Acoustical Pest Protection (TAP) offers two solutions in one unique product. TAP is a blown in cellulose insulation which contains a safe and environmentally sensitive pesticide. While reducing your energy bills by keeping your home warmer in winter and cooler in summer, TAP Pest Control Insulation also controls common household pests that nest in attics and walls.
Mosquito Service
We offer Mosquito Service from one time yard sprays before parties or any occasion that you want to keep the mosquitos away for the day, to installing Mosquito Systems that are custom to your needs that spray on demand or automatically. We also refill current systems and repair systems.